PROTECT YOUR PROPERTY AND BUSINESS WITH OUR SERVICES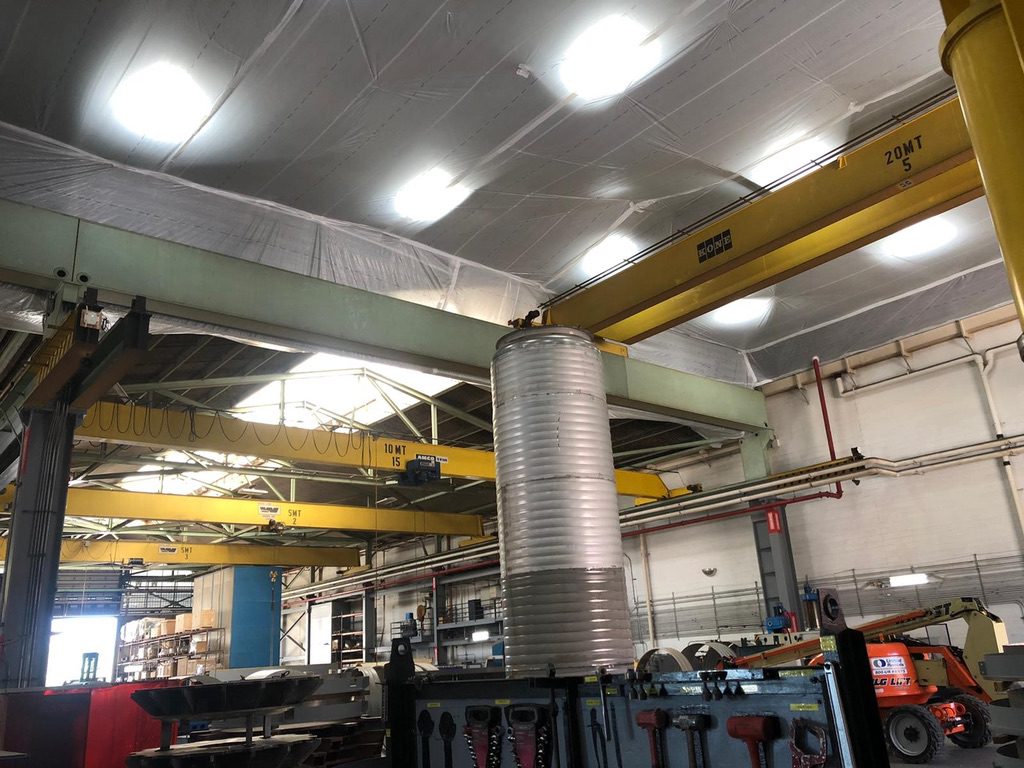 TEMPORARY SUSPENDED COVERS
Our dust containment system, known as a suspended ceiling, will protect and mitigate the loss during a re-roof.
Avoid dust and debris from falling into a manufacturing plant, production facility, office space, hospital room, school classroom or warehouse.
Keep the interior of your building dust and debris free.
Keep your client's production on target with no downtime in the workplace.
Prevent any interior mess in the workplace.
Stay prepared, protect the property, and do it all without worry.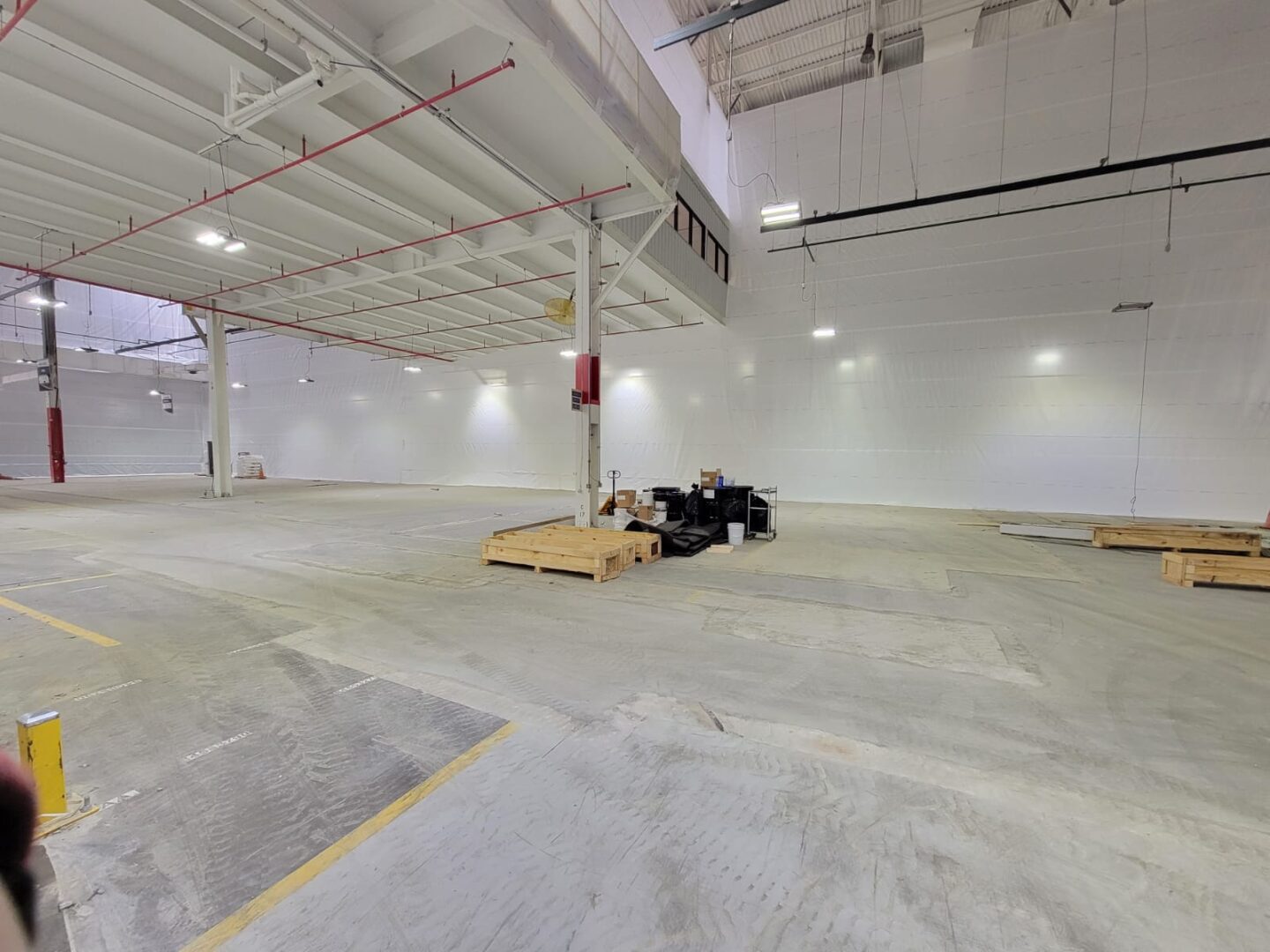 FUSION WALLS® & PARTITIONS
WE PRO TEC, LLC FUSION WALLS® and partitions
The reality is many projects need to be completed in spaces where the employees or inhabitants also need to be.
WE PRO TEC FUSION WALLS® and partitions create a protective barrier between your work and the required operating space.
Customized for renovation projects or to create a temporary room
Cost-effective option not requiring any additional support structures, saving you money on both labor and project expenses
Strong and durable, designed to keep the property protected in all types of environments
Flexible temporary walls placed wherever you need —from open floors to tight spaces
EXTERIOR WEATHER BARRIERS
Building screens describes the use of shrink wrap sheeting to encapsulate a building or construction project where there is no scaffolding structure to attach to.
Why consider a shrink wrap building screen?
Reduce delays & downtime
Minimize complaints
Allows interior works to commence with privacy
Work areas remain dry and dust free
White finish appears smart and professional
Fits 'drum tight', extremely resistant to strong winds
Using a WE PRO TEC's temporary building screen can greatly reduce the problem of project overruns and associated costs.
Customers will be happy with the use of the WE PRO TEC's building screen, which reduces complaints from the surrounding area neighbors that may complain about related dust or noise.
A WE PRO TEC exterior building screen does not look like any other type of temporary sheeting. The smooth white finish looks smart and is very professional.
The screen also offers a safer working environment by sealing the exterior of the building as it is erected floor by floor. A safer work environment is created for all on-site workers and visitors.